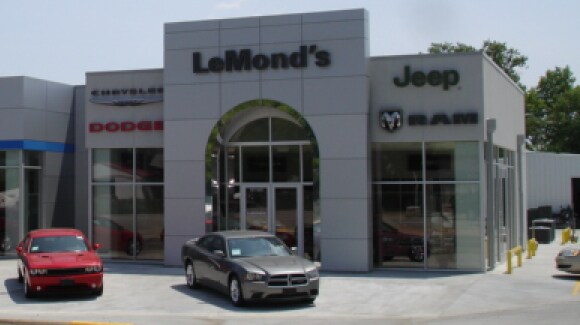 Discover the Many Reasons Why Customers Prefer Our Dealership in Fairfield, IL
When it's time to go car shopping, customers in Mount Vernon, IL typically want a dealership that offers high-quality vehicles, a mixture of new and used vehicles, many makes and models and competitive prices. Our dealership is all that and more.
About Our Dealership
We offer various makes and models but specialize in our large selection of new and used Chrysler, Dodge, Jeep, and RAM vehicles. We pride ourselves on our ability and willingness to make you the best possible deal.
Cars like the Dodge Challenger, Dodge Charger, and the Chrysler 300 are a few of the new cars you'll see. If you're a truck lover, you'll love the new RAM trucks we have on our lot. We also have many used and new SUVs, which include the various Jeep SUVs, among others.
Next day off in Mount Carmel, IL, drive on by our lot!
Our Customer Service Commitment
We're confident that you'll find our customer service second to none. From the moment we meet, you are considered a loyal customer.
Customers often come to our lot believing they want a specific vehicle only to find something entirely different. We can answer any questions you may have and help you choose the best vehicle for your family.
Our finance center will offer you all the assistance you need in obtaining financing and getting a good deal.
Selling you a vehicle is not all we do, though. We also service vehicles we sell and use original parts.
We're with you every step of the way.
Visit Us in Today Near Olney, IL
Whether you're ready to purchase another vehicle or just like looking at what's available, we suggest you visit us. Our dealership is everything you could want in an auto dealership. You can also view our new and used Chrysler, Dodge, Jeep, and RAM vehicles online on our site. This gives you an opportunity to see what we have to offer at your convenience.
Once you've found a vehicle, or even if you have questions, contact us. We will answer your questions and schedule a test drive of your favorite vehicle at LeMond's Auto Center.
---
LeMond's Chrysler Center
Local
Car dealer
Selling New
Chrysler, Dodge, Jeep, RAM
and Used Cars.
Serving:
Fairfield, IL
,
Mount Vernon, IL
,
Carmi, IL
,
Mount Carmel, IL
.
Directions
Local Phone:
(888) 804-4296
412 E Main St,
Fairfield,
IL
62837